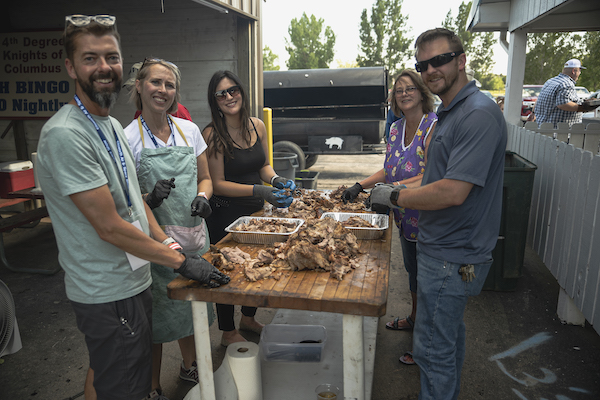 As a community, the Black Hills is proud to be the home of Ellsworth AFB and several South Dakota National Guard units. We are grateful for the selfless commitment our military members and families give in the defense of our national freedoms. That's why each year we take time at the Military Appreciation BBQ to come together and recognize a handful of these Airmen and Soldiers for their outstanding achievements in both their careers and the community. We are asking your help to honor the achievements of local servicemen and women at the 37th Annual Military Appreciation BBQ on July 14 at the Central States Fairgrounds from 5 – 8 p.m.
The Military Appreciation Event is hosted by the Black Hills Military Advisory Coalition, a coalition of community members and businesses. What started as a casual BBQ and potluck has evolved into a community-wide recognition event that hosts more than 500 military families for a fun appreciation gathering. The celebration will be free to the public and will include tons of family friendly activities like a kids zone, music and beverages, free food and of course the traditional BBQ and pig roast.
So, mark your calendars to attend the 37th annual Military Appreciation BBQ.
Event Information: 37th Annual Military Appreciation BBQ