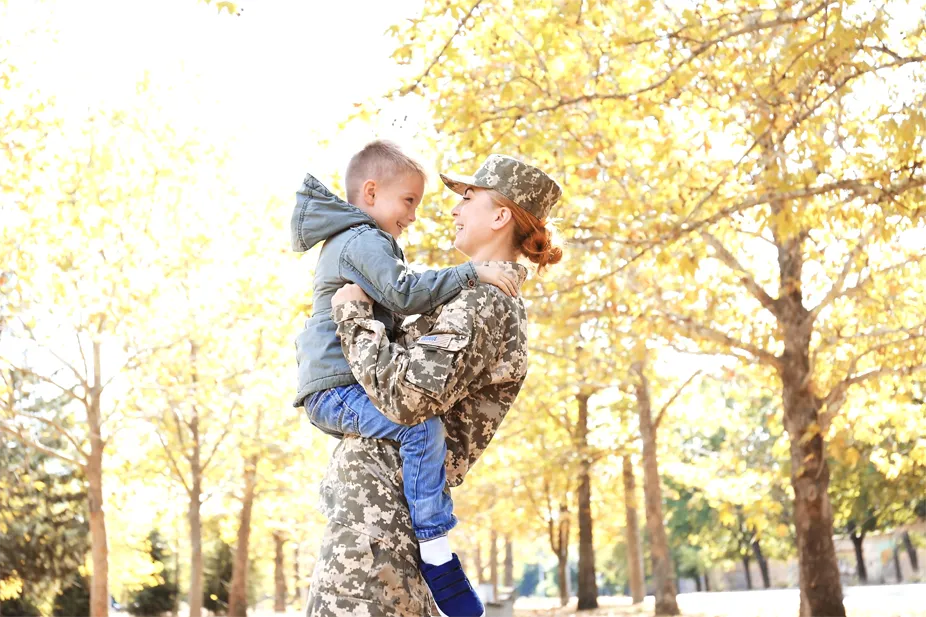 Mother's Day is nearly here. This special Sunday is set aside each year to recognize and honor those special ladies in our lives who have given us everything. From changing our diapers to yelling at the assistant principal in middle school for us, if there's one thing that moms know how to do, it's how to get our backs.
There's countless ways for us to say thank you. There's the good, old cliche things — flowers, candles, various lotions. That's all good and well, but here in the Black Hills, we're all about experiences. We want to get out there, explore and make big memories. Why should Mother's Day be any different? So grab your mom, your mom's floppy sun hat and let's hit the trail. Don't worry about snacks; mom's already got some in her bag.
You could take mom to Hill City, the Heart of the Hills, and hitch a ride on the 1880 Train's Mother's Day Express. Check out the Hills in a way that mom won't soon forget. You can also upgrade your experience and mom will receive a gift bag complete with a delectable dessert and a mimosa.
If you're looking for a wonderfully elevated meal before or after your train journey, look no further than Prairie Berry in Hill City. The good folks at this lovely winery and restaurant will be running Mother's Day specials. You can even buy a mom a bottle of the good stuff to take home.
Is mom a patron of the theater? Does she love a show? Then you might need to get her and yourself some tickets to the Black Hills Community Theater's production of "Death by Design." This show is a fun, witty whodunit — a perfect way to spend an evening with your clever mom.
Speaking of how clever mom is, would you say that she has a flair for the artistic? Then maybe you and her need to head on over to Pottery2Paint. Moms get their studio fees for free on Mother's Day. And they're giving goodie bags away to the first 20 moms who take a class.
Maybe mom is more of a buffalo gal. If so, we've got a deal for you. Every Mother's Day, the entrance fee at Custer State Park is free and you won't need a fishing license that day, either. Take mom through the Wildlife Loop or maybe embark on a hike. Play at one of the lakes, or maybe try your luck at wildlife photography. Whatever you end up doing at Custer State Park, make sure to work up an appetite. Then you can take advantage of one of the brunch buffets being offered at some of the lodges located in the State Park. Moms love brunch. That's a scientific fact.
But also, who doesn't love brunch? If you're doing Mother's Day in the Northern Hills, the Latchstring in Spearfish Canyon will be hosting their famous brunch menu on Mother's Day.
After brunch, you can avoid the agony of disappointing your mom this Mother's Day by heading up a few miles north. The Homestake Opera House in Lead will be putting on a production of "Into the Woods" May 11-14.
Whatever you plan on doing with your mom this Mother's Day, just remember the most important thing is to spend time with her and put her first. The Black Hills sure make an amazing backdrop for all of that mom-loving. That's what she really wants, after all. And a loofa. Don't forget the loofa.